chances
Every Child. Every Age. Every Chance.
CASY provides "cradle to college" services to ensure that every child has the chance to grow up in safe, nurturing environments in our community.
every child
Learn How We Help
Our Services
We're dedicated to helping parents, teachers, child care providers, and our entire community build brighter futures for children.
every age
Making a Difference
Our Programs
Kids are unique. That's why CASY offers a variety of programs to fit their needs and directly help to support families and children. Explore our programs by choosing one of the options below.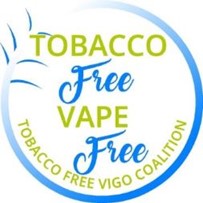 Promoting a tobacco-free generation through community prevention and cessation resources
support
Our Goal
A Chance for Every Child
To improve children's lives through parent education, quality child care resources and leadership on children's issues throughout the community.
about
Our Story
Mission & History
By providing services and investing in our local community, CASY has a unique opportunity to identify and respond to the needs of clients, partnering organizations and the communities we serve.
about
Our Leadership
Board of Directors
Our Board of Directors is made up of community volunteers and child care professionals who are committed to carrying out our Mission.
about
Serving and Caring
Our Staff
Our staff is dedicated to making a difference in the lives of families and children every day.
about
Community Support
Funding
CASY's programs and services are made possible thanks to our national, state and local funding partners.